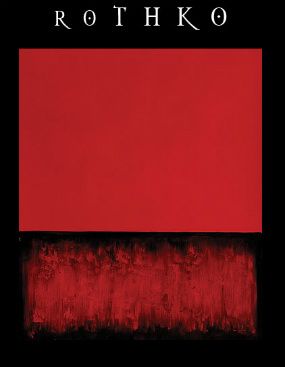 Ugh, i started writing a straight piece here, and got cotton mouth and strep throat, as usual, trying to find something 'interesting' to say about this record, even though i have tons of interesting things to say about this record. Rothko were a British post-rock band that were active in the early 00s, mainly focusing around one Mark Beazley, and usually consisted of 3 bass guitars making fine, dreamy mood music; they were like a hybrid of Tortoise & The Chicago Underground Duo, the whole Thrill Jockey scene, and wicked shoegaze drone, like Windy & Carl or Labradford, or anyone else creating gigantic sprawling drifting opuses with guitars and stringed instruments. Using the bass as a drone source and as a melodic lead creates a really unique timber for this record; velvet rich and deeply sonorous, romantic and heartbroken. At times longing, at times plaintive, at times soothing and sweet. They dredged out the elements of what was going on around them, forged them together into something interesting.
I first got into Rothko around the time 40 Years To Find A Voice came out, when i was a slavish devotee to all things Post-Rock. I got this from Music Go Round on Belmont in Chicago, and listened to it in the evenings in my attic bedroom. I was like a ghost then, watching the light fade, Rothko's music creating some imaginary continent, and i would lose myself in its crags, stare at the sun. I hadn't pulled it out in a while, but i saw a super sweet Rothko exhibit at the
Portland Museum of Art
, spent the day in a daze from having played a show the night before, the city is blooming into fresh spring right now, the trees are blossoming with pink flowers, the light is soft as fur. People are tranquil, in a good mood, strolling - its like a hybrid of the American South and a Zen Temple here. I had chicken waffles for breakfast.
Rothko painted huge, colorful canvasses to create a mood, to express something, tone paintings, they are like poems in acrylic, and some of them are Really Fucking Big. To be in a whole room of them is an aesthetic over-load; you take it all in at once. Listening to 40 Years To Find A Voice is kind of like hanging out in one of those Rothko rooms; you can just BE in there, drift around and appreciate the subtleties.
Mark Beazley didn't seek to re-invent the wheel; he sought to filigree it. Polish it and put it on display. Forty Years To Find A Voice is a pleasant soundtrack to open windows and late afternoons. Worth a listen.
The Rothko exhibit is up at the Portland Museum of Art until 5.27, along pieces by Joseph Beuys and John Frame, and is free every 4th Friday, from 5 to 8. I highly recommend you see it, while its there!