Here's something a little more,
whimsical
, after yesterday's harrowing horror-fest.
When i was a kid, i wanted to listen to records like these all year long. I requested this haunted house record in June, last day of school, and was looked at like i'm insane.
Those
records are only for one day a year, heralded with black and orange crepe paper. I beg to disagree, citing a well-known Ministry anthem whose name i will not speak.
The Chilling, Thrilling Sounds
... sets the mold for a particular type of novelty record; one side of spooky, campfire tales, one side of foley sound effects, for yr own insidious purposes. It is pretty much the pinnacle of the form, but i am also including a number of emulators, sold out of the back of Monster magazines in the early '60s.
The other style featured here are straight up spooky tales, a number of classics from Masters like Ambrose Bierce, Edgar Allen Poe, one even narrated by the virtuoso of horrific voice-over, Vincent Price. I am happy to report that a number of these stand up on their own, even outside of the calendar date, featuring,
well
, good writing! Ambrose Bierce's
An Incident at Owl Creek Bridge
is classic haunted Americana, even if it seems hackneyed in retrospect, having been cited and ripped off so often. It was also a real pleasure to re-discover
The Fall of the House of Usher
, which i probably haven't read since early adolescence. The reading by Richard Taylor is highly effective, with some sweet atmospheric music that i would probably listen to on its own.
One of the real treasures of this post is an album called
Drop Dead! An Exercise of Horror
by Arch Oboler, who was a long time actor and producer of a radio program called
Lights Out!
, which is also excellent and may show up here at some point, especially if y'all are interested, and this particular artifact is quite frankly, fucked up, especially considering the year of its origin. Its only real stumble is the last track, the morality play of
The Laughing Man
, but it was typical of the day to use science-fiction to point out that we're blowing ourselves up and poisoning ourselves.
I've had a blast listening to these all day. Pull out yr flashlights and stick 'em under yr chin. Sit in a circle, with only a candle for illumination. Shun the years of cynicism, and let the adrenaline rush of creaking doors and chains thrill yr senses!
oh ps... you should check this Folktellers record, its an excellent collection of American ghost tales.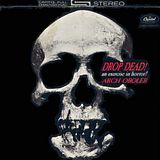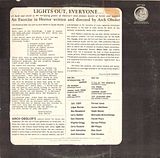 Drop Dead! An Exercise in Horror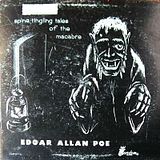 Fright!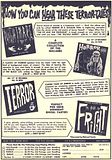 Terror!
Horror!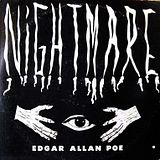 Nightmare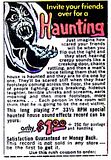 The Haunting
Thrillers and Chillers
A Coven of Witches' Tales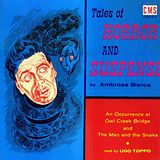 Tales of Horror and Suspense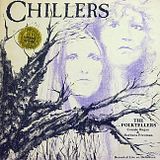 The Folktellers - Chillers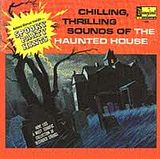 Thrilling Chilling Sounds of the Haunted House
oh pps.. you should really check those ray taylor poe readings! Utterly psychotropic, and the nearly free-jazz freakout guitar of
The Pit and the Pendulum
sounds like it could've been played by Derek Bailey, and must be heard to be believed!