Charles Arthur Russell, Jr.
(May 21, 1951 – April 4, 1992)
[

2

]
[

1

]
was an
American
cellist
,
composer
, singer, and
disco
artist. While he found the most success in dance music, Russell's career bridged New York's
downtown
, rock, and dance music scenes; his collaborators ranged from
Philip Glass
to
David Byrne
to
Nicky Siano
.
Relatively unknown during his lifetime,
a series of reissues and compilations have raised his profile in the 2000s. - from Wikipedia
I discovered Arthur Russell, via the recent documentary
Wild Combinations
, like many others. I had heard the name, and a couple of random tracks on New York mutant disco compilations, but it hadn't really hit me. After the watching the movie, i was moved by his gentle beautiful spirit and constant adventuresome nature, his non-stop production of music. I had heard a number of comparisons to Nick Drake with a cello, and i think they both possess an otherworldly grace, that i totally adore. Resolved to research further, and found an incredible body of work, that is vast and diverse, life-affirming and completely inspiring.
I first got into the singer-songwriter material of Love is Overtaking Me, which is totally great, very accessible and totally real. Then moved into the more avant-garde material of World Of Echoes, which is totally astounding, atmospheric and haunting, standing up well to many repeat listenings, to become a static soundtrack of life. Lastly, started to get into his avant-disco productions of the World of Arthur Russell and the new Sleeping Bag sessions, which are also great, but very different; for me of interest more as a historical document than actually musically fulfilling.
I decided to up this shit, cuz i had a few friends that had not experienced the grandeur yet, so i thought i would sing praises, and spread the good word.
+-+-+-
Love is OverTaking Me
pt. 2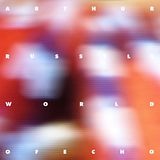 +-+-+-
World Of Echo
pt. 2
+-+-+-
Another Thought
+-+-+-
Calling Out of Context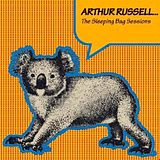 +-+-+-
Sleeping Bag Sessions
Thanks to Glowing Raw and Exp Etc and others for the links!